The University Programme is the flagship of MCC courses consisting of a one-year junior training programme for first-year university students, a two-year formal training for second- and third-year students and the courses of the two-year Leadership Programme addressing master's students. Classes are held mainly after the university hours, in the evening and may even go on till late night, meaning that those enrolled in our University Programme must not only be talented but diligent and persevering. The Programme is open for both commuter and boarding students. The junior and the formal trainings of this Programme are also available for the talented Transylvanian youth under the title Cluj University Programme since 2018.
MCC's University Programme has a modular structure, i.e. students can pursue studies in each of the larger training forms separately. Throughout their studies, students are mentored, their individual skills and abilities are developed and along with imparting the theory we also provide them with the opportunity to gain hands-on experience. Prominent foreign professors, writers, corporate and government decision-makers deliver lectures to our students which in itself attaches rank and exclusivity to the University Programme of MCC. We also support our students in participating in various competitions and conferences and the most talented ones are rewarded with foreign scholarships.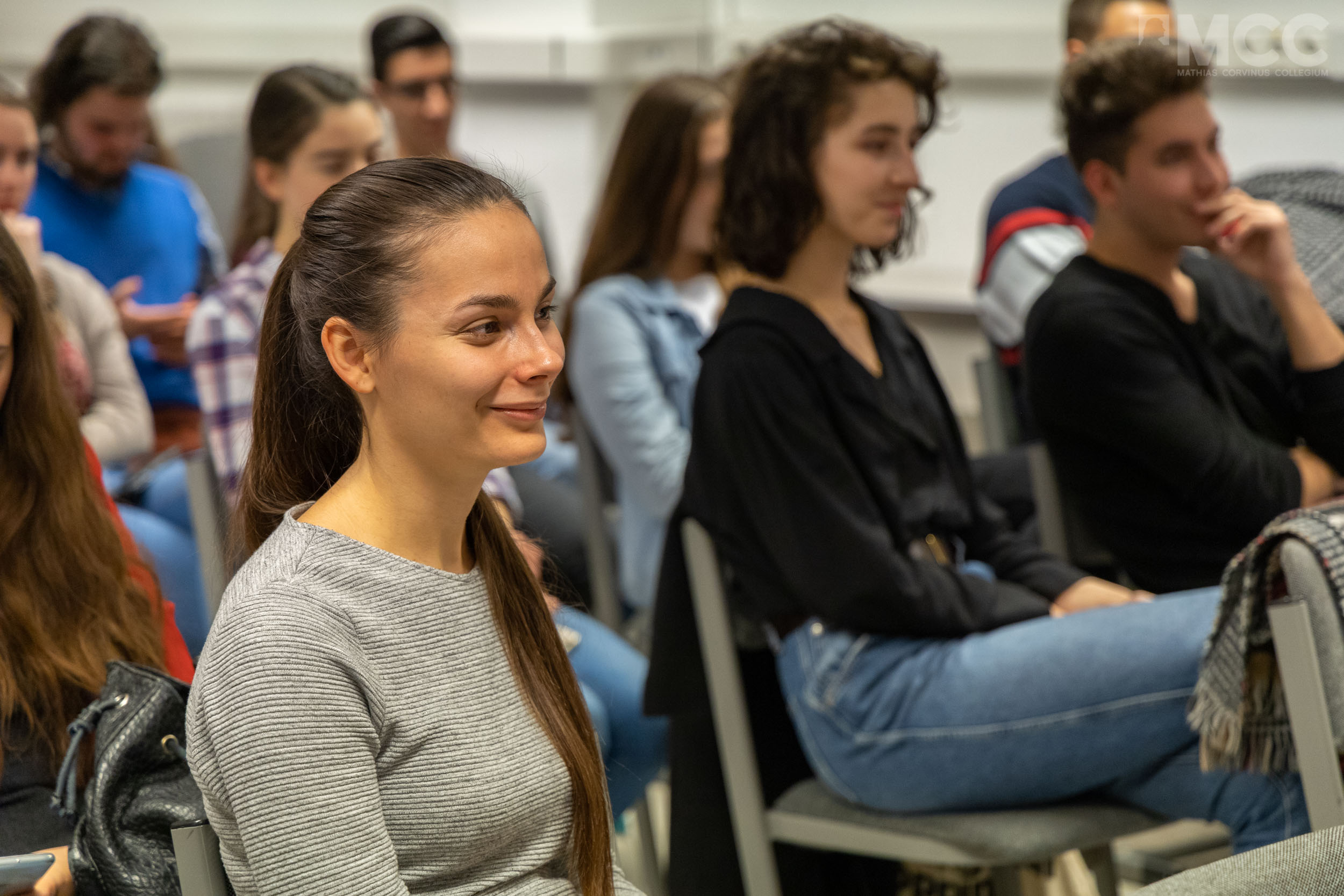 We would like to give Hungary talented young people who are acquainted with the international processes and, in the meantime, have a sense of responsibility for shaping not only their own life but the future of the Hungarians, the country, their closer environment and are ready to dedicate their theoretical and practical knowledge acquired in MCC and their experience gained abroad to the community.
Upon the establishment in 1996, we started the talent promotion work with only a handful of students. Today, nearly 200 students are involved in our University Programme and this number will be multiplied in the period ahead of us. In addition to its centre in Budapest, MCC aims to launch university programmes complemented with dormitory services – built on standard principles and quality assurance – in Pécs, Szeged, Debrecen, Cluj-Napoca, Győr, Miskolc and Vienna. Further to the above, at locations with a relatively high number of Hungarian students but lacking efficient ways of dormitory management, we foresee to organise our trainings supplementing formal education at other MCC meeting points. In the future, such MCC meeting and training locations may be established, for example, in Uzhhorod, Novi Sad, London and Bratislava.