MCC sees itself first and foremost as a cohesive community and then as an institution. Education is not in masses but in small groups with individual development being in the focus which helps in forging a community of the students. Additionally, the community is being built and organised outside school hours, too. MCC's peculiarity is that students are not only members of the community but they are active builders and shapers of it as well. The majority of the programmes are shaped by the students themselves, while the rest are centrally offered by MCC to them taking into account their requests. Camps where MCC students of various ranges of interests – lawyers, engineers, economists and psychologists – hold lectures to each other offering their fellows insight into the interesting world of their own disciplines also contribute to mutual understanding.
Sports activities, music, culture, hiking and charity when done together have a special relevance in shaping community experience. A good example is the Corvin Charity Ball with a history of over ten years where we raise funds for a civil society organisation of our choice to help destitute and underprivileged people.
Our goal is to have our students perceive being MCC students a valuable experience from all aspects and to have the sense of togetherness maintained in human and professional relationships not only inside the walls of MCC but outside of it too on the long run. We would like those who have become members to our community to remain as such and be proud of what they took from MCC.
Alumni-Leadership Dinner
The idea for the Alumni-Leadership Dinner was invented to build a closer relationship between collegium members and alumni members. Not only can students receive professional and career advice from alumni members, but after graduation, they can more easily integrate into the alumni community thanks to previously established relationships. Dinners were always in a great atmosphere, with delicious food, wine and plenty of conversation, yet perhaps the best program was a quiz with questions about both current and former MCC students. Fortunately, the dinner proved to be a positive initiative on both sides and helped launch more joint programs and ideas.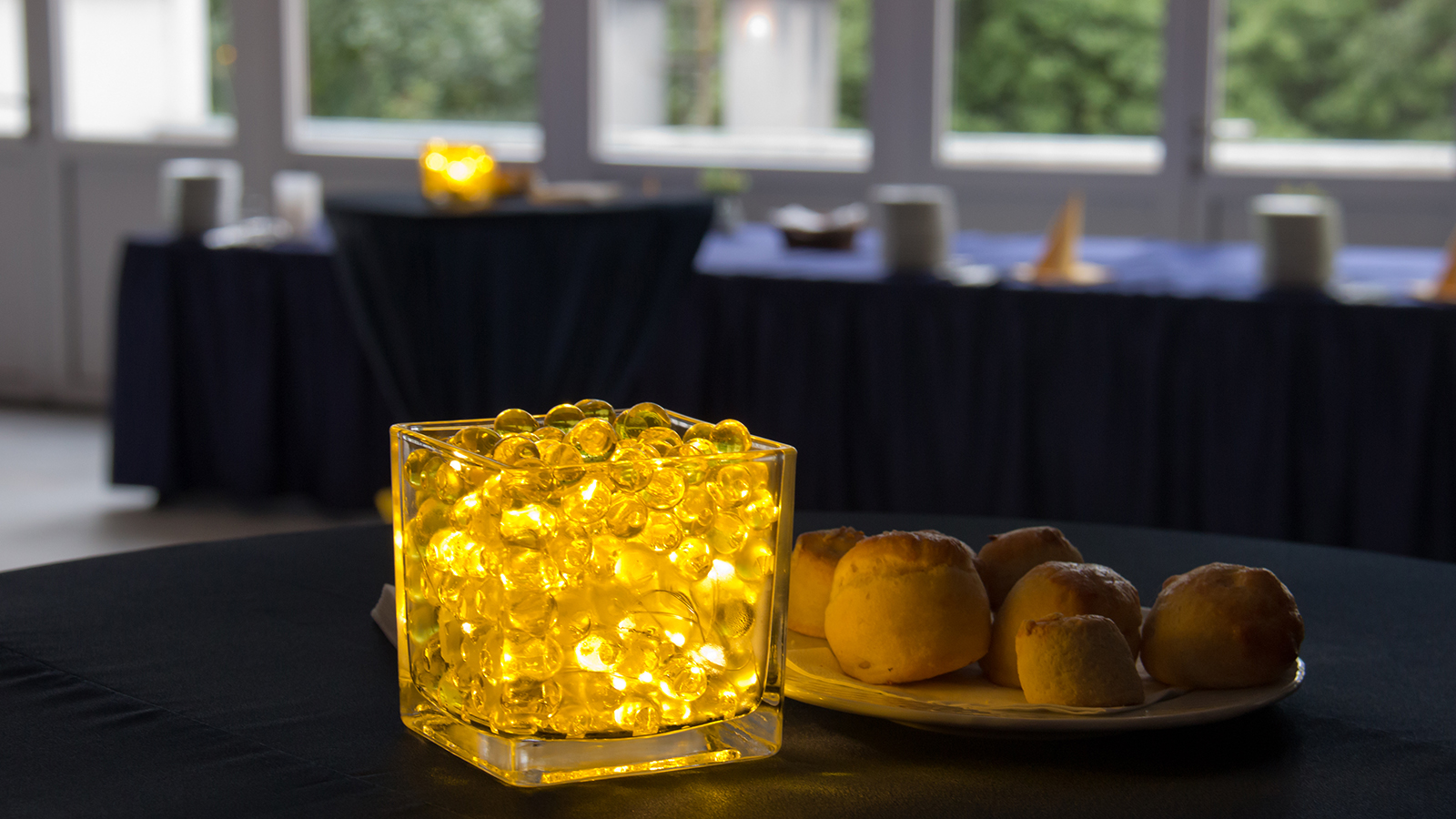 Corvin Fundraising Gala
On March 7, 2020, the students of Mathias Corvinus Collegium organized the Corvin Fundraising Gala, which has now become a real tradition, for the thirteenth time in the 2019/2020 academic year. The aim of the Corvin Gala as a project is to draw students' attention to the importance of social responsibility and philanthropy while providing them with quality entertainment as part of the event. The ball is one of the largest events at the Collegium, with 300 participants (undergraduates and graduates alike). The entire proceeds of the Gala are donated to a supported organisation each year, providing aid it its work. The experience of the last decade has shown that our investments have achieved their goal, as we have been able to successfully support organisations that have taken on big tasks with limited financial resources, making civic engagement and responsibility all the more necessary. In recent years, the Corvin Foundraising Gala has given its full proceeds to the Remény Kis Emberei Közösség (Little People of Hope Community), the Remény a Gyermekekért Alapítvány (Hope for Children Foundation), the Tessedik Sámuel Alapítvány Családok Átmeneti Otthona (Sámuel Tessedik Foundation Family Temporary Home) in Gödöllő, and the Csodák Csodája Alapítvány (Miracle of Miracles Foundation), among others. With the total revenue of 600,000 forints from the 2019 Corvin Gala, the Bódi Mária Magdolna Nagydorogi Katolikus Karitász (Catholic Charity of Nagydorog) was supported.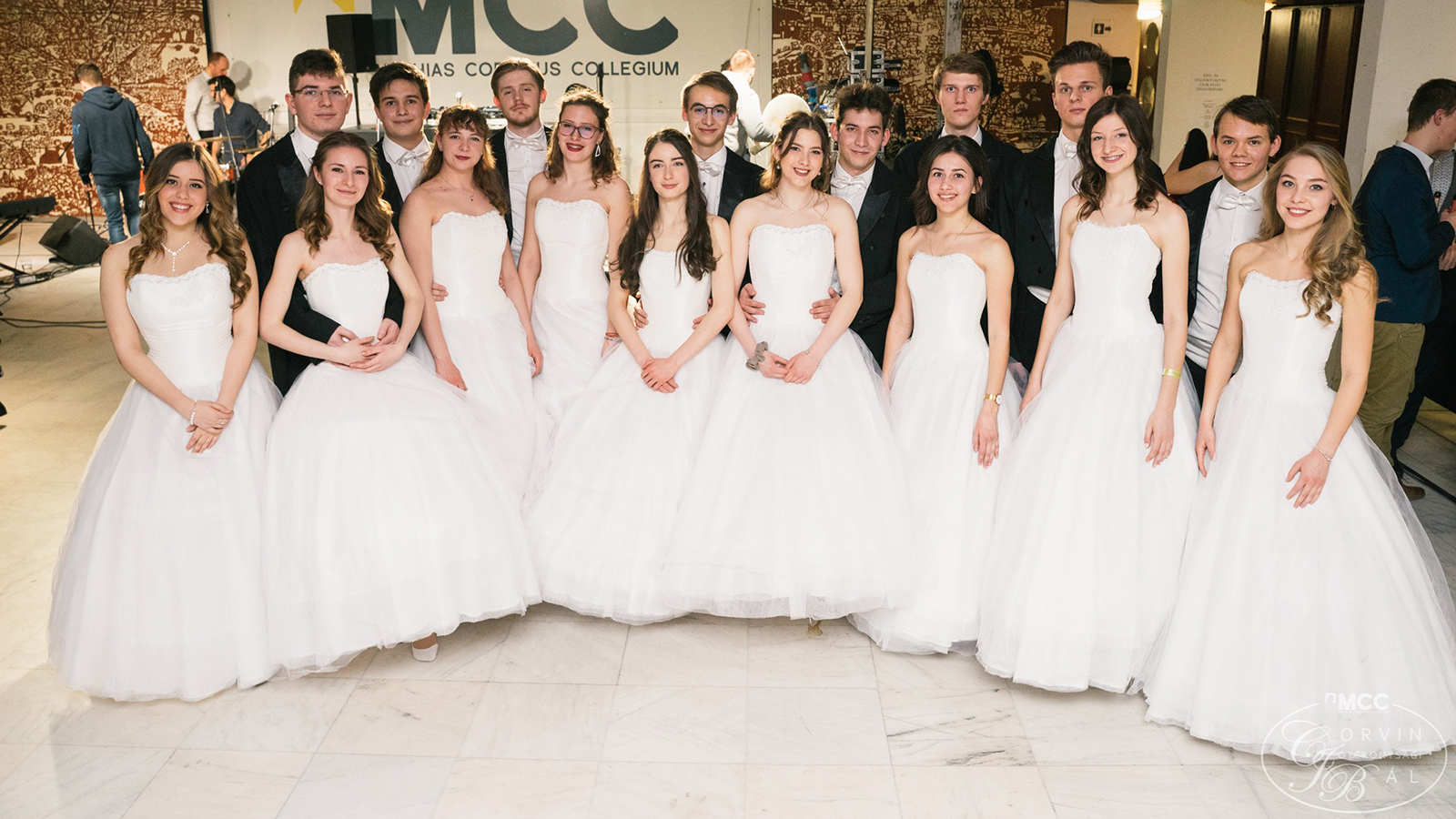 Camp - From MCC members to MCC members
In a collegium where diverse students gather together ranging from a psychologist through an economists to a mechatronics engineer, including lawyers, we face an even wider range of interests and activities than we might have imagined. The charm of the CAMP lies in giving a full swing to this diversity over the course of a weekend. We give other collegium students an insight into the corners of our own world; the lectures given to each other can be professional (Solar regulation from the perspective of a lawyer), experience reports (Voluntary semester in France), or entirely hobby-based (Cheese making at home). During the CAMP, we pay special attention to the fact that as many branches of the MCC as possible can come together, and the students of our cross-border programs also visit us every year. And during a full weekend spent together, countless new experiences are born, whether it's a quiz night, a swim, or an evening party. Each MCC receives new impressions and experiences from the others - so every year not only the tradition of the CAMP grows, but we also enriched by each other.