The aim of our programme is to provide support for talented Roma stu-dents seeking to complete their Bachelors, Master's, or Doctorates at a foreign university.
The aim of our free, two-year intensive programme is to provide support for talented Roma stu-dents seeking to complete their Bachelors, Master's, or Doctorates (PhD) at a foreign university.
Continuing education abroad is a particular challenge for students of a Roma background, accord-ingly our intensive programme focuses on eliminating any such obstacles. During training, we pro-vide tailor-made personal development enabling students to submit highly competent applications to selected institutions and, if required, also achieve success at oral examinations. As a result, we place special focus on literacy development, practicing interview situations, and foreign language training. The courses are implemented both in individual and group sessions, practical and purpose-ful in their approach.
Beyond professional training, the existence of a supportive community is just as important for stu-dents' successful foreign education. Young people in a similar life situation can learn not only from excellent teachers, but also from each other. Common training opportunities, group tasks, and discussions organised by MCC provide a chance to deepen human relationships. We firmly believe that belonging in a supportive community will also help in students reintegration into their home communities once back from their experiences abroad to continue leading joyful, successful lives.
We regularly organise discussions and community events, where we explore various successful life paths and opportunities with the involvement of the MCC's domestic and foreign educators and partners.The goal is to share first-hand experience regarding foreign education systems with pro-gramme participants, and to identify possible challenges ahead- including moving to a completely new environment, reintegration, and the maintenance of friendships across borders.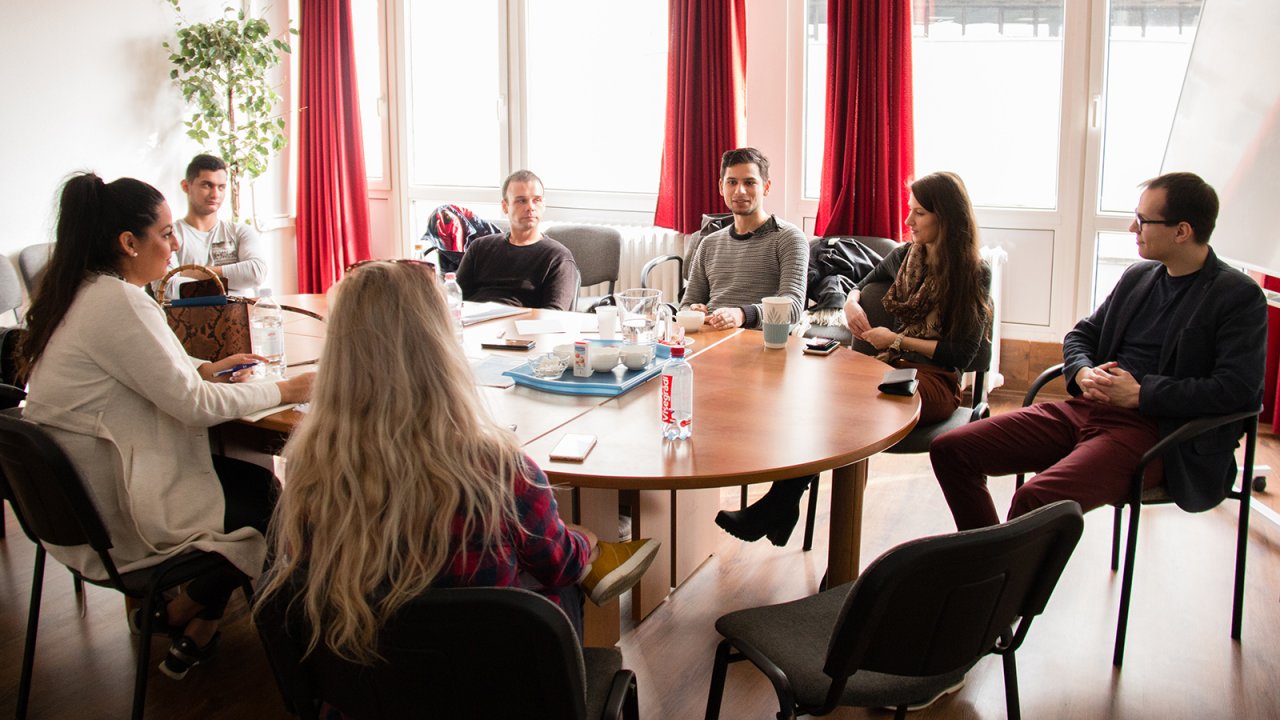 The Programme's directors are aware of the fact that further education abroad often imposes a heavy financial burden. Accordingly, at MCC's Roma Talent Programme flourishing students receive thorough professional and networking support for successful completion of all relevant applications including grants and scholarships.
MCC's intensive, university-level Roma Talent Programme has three pillars.
Regular courses and community events organised at MCC's Gellért Hill building. Amongst others, our courses include writing workshops for composing a Motivational Letter. Participation in these is a compulsory condition for the continuation of the programme.
Weekly, personalised, school or region-based skills development courses, such as intensive language training required for general university admission.
Continuous personal mentoring and telephone helpline with MCC's talent experts, who assist in keeping track of admission schedules, give general advice, and keep students motivated.
All costs, including travel, accommodation, and the teaching are borne by the organisers. MCC equips meritorious students with its professional resources and network to ensure their success in applying to a range of national and foreign scholarships. Candidates can join our MCC Roma Talent Programme after successful completion of our recruitment procedure.